2018
all shows begin at 8PM

August 3rd, 2018. Coldshot.
Sudbury's hottest Classic Rock Band brought to by guys that lived that magical time in Rock

August 4th, 2018. The Josh Gordon Band.
Toronto Moon article by Gary17 (January 28, 2018)
​
It's only been a decade since I first became aware of the scintillatingly exciting guitar work of Blues six-string slinger and songwriter Josh Gordon, who is the searing edge of the sound infusing the music of The Blazers "firewagon Blues" band. I've written about this combo and its album, Red Hot on many occasions, including most recently for a gig in Etobicoke last year and a year before that when, after a hiatus of nearly three years, the group finally reassembled for a show.
Gordon, meanwhile hasn't let any grass grow under him during the considerable gaps between Blazers shows. He's been gigging fairly regularly off-and-on with his own eponymous band as well as performing with life partner Amanda Rose in her band as well as appearing as a duo and a couple of years ago the pair also joined the Against The Wind Bob Seger tribute act, as I told you at the time. Confirming my own regard for his talent, btw, Josh was selected as one of three artists to be featured in the "Defenders of The Faith" section in Guitar World's just-released March 2018 edition.
Lately Amanda's been preoccupied with something more important than stage performing, however: last year the couple welcomed their son, a firstborn for both of them. But with the nipper now about a year old, the sultry, vivacious singer is set to sit in with Josh's band for the first set tonight as Gordon and his crew make their debut at Linsmore Tavern for its weekly 7-11 no-cover Blues show.
August 10th, 2018. Chanelle Albert and Easy Company.
A local and very talented young lady who is making her way in the world of music. Chanelle started and a folky singer songwriter, but she has recently connected to her rock n roll roots and formed a band to reflect the change of course in her music. Performing a mixture of popular covers and her own material Chanelle will entertain all night night long.
August 11th, 2018. Skye Wallace Band.
Folk Rock with shades of Punk!
Skye Wallace is what happens when a classically trained singer with east coast roots discovers punk rock in their youth. Hailed coast to coast as a "national treasure" (Sad Mag), Skye Wallace is based out of Toronto, Ontario.

Her voice and sound, accompanied by her full band, is a force to be reckoned with. Her newest album Something Wicked, produced by Jim Bryson, was listed as one of Vancouver Weekly's Best Albums of 2016 and CBC's Top 8 Albums You Need To Hear This Month. Dubbed by CBC's Stephen Quinn a "kick ass record", Something Wicked will "burn you to the ground" (Vice/Noisey)!

"Something Wicked...emanates with the philosophy behind Immanuel Kant's "the terrifying sublime". This is not an album that takes shortcuts to preserve your precious heart; it's magnificently honest. Something Wicked is a rare contemporary Canadian marvel that sticks to every inch of you."
- Maddy Cristall, CBC
August 17th, 2018. Jon Christink & Kings of Lower Town.
Jon Christink. In person. North Ontario. Alt-country songs. Highway 64. August 17th 2018. Molson Export Quarts. Rye shots. www.jonchristink.com Damn bluesy Lavigne Tavern ~ See everyone there!
On their EP record Missouri Lowsider, Kings have created a punk-country-blues letter to their Renfrew County, Ontario life. It's rough-around-the-edges and done with a unique spirit that doesn't romanticize it, but rather, shows it for the raw experience it is. Performing with an expansive Renfrew County and Ottawa Valley music vibe and built around a deep Pembroke Street West banjo and "At Folsom Prison" strum from a Gretsch parlour guitar, it's always going to be crucial songs that feel and sound indelible, restless and bluesy.
Watch Kings "Woodpile" video on Vimeo: https://vimeo.com/206699304
Catch-up with Kings on Instagram @kingsottawavalley
August 18th, 2018. Buzz Deluxe.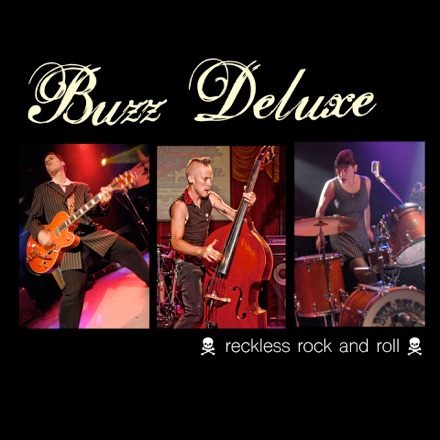 Reckless dangerous Rock n Roll!!! Buzz Deluxe are an original Rock n' Roll band from Ontario, Canada. Our influences range from Rockabilly to Swing to Punk and everything in between. We have hit the road all over the world, gracing car shows, festivals, smokey bars, bowling alleys, and top venues with our high-speed finely-tuned sounds. There's a lot a gas left in the tank so expect to see us in your neck of the woods sooner than later...
​August 23rd, 2018. The Ghost Town Blues Band. Tickets $15 in advance $20 at the door.
2018 #4 Billboard Blues Album Chart for Backstage Pass
2018 #6 Billboard Heatseekers South Central Chart for Backstage Pass
2018 #13 Roots Music Report Contemporary Blues Song Chart - Shine
"With a shoot-from-the-hip Memphis attitude, and a STAX-busting explosion of modern blues vision, GTBB represents a welcome changing of the guard." -Living Blues Magazine
Recently featured at Montreal Jazz Festival, Beale Street's latest success story, #4 on the 2018 Billboard Blues Charts (wk 9), 2016 Independent Blues Award winner for "Best Contemporary Blues Song", 2015 Blues Blast Music Award Nominee for "Best Blues Band" and 2014 International Blues Challenge Runner-up is Ghost Town Blues Band. Not your grandpa's blues band, their live show has been captivating audiences in the U.S. and Canada with a second-line horn entrance, cigar box guitars and electric push brooms to Allman Brothers style jams and even a hip-hop trombone player.
Horns, harmonies and homegrown instruments combined with an energetic and roots rich festival set makes Ghost Town Blues Band one of the "must see live bands on the festival circuit today." Both Andrew McNeill behind the drums and Matt Karner on the bass guitar are a punishing rhythm section behind multi-instrumentalist/frontman Matt Isbell with raunchy cigar box guitar licks and raspy "Dr. John-like, whiskey and gravel-soaked vocals." With the addition of Trombonist Suavo Jones, Cedric Taylor on B3 and Taylor Orr on lead guitar, the grooves go from funky to "funk-nasty" as the band gains more notoriety in the blues festival and jam circuit. Ghost Town Blues Band performed all across North America at over 24 festivals in 2016 and already have 25 festivals and 12 international tours booked for 2017/2018.
"GTBB shows what can happen when the past is distilled through young sensibilities, voices, and instruments. This is 21st century blues at its best."
-Living Blues Magazine
August 24th, 2018. Chris Culgin Band.
New Record "TOWN", recorded 2018 at the Lincoln County Social Club in Toronto, out this summer! Recording for "Town" began in February and features the long standing trio - Derek Bell on bass and Matt Greco on drums. Mixed by John Dinsmore and Mastered by Fedge. It's an exciting new sound for the band and they can't wait to get on the road this summer!
Peterborough's Chris Culgin has spent the better part of six years bringing his own brand of folk, roots, rock n roll from coast to coast in Canada. In this time, he has put out three records and his latest and fourth release "TOWN", is due out this summer, followed by a cross Canada tour. In the formative years, Chris got his start busking on the street and in subways. Capturing an audience in unlikely scenarios was an early jumping off point and has become the basis of a high energy live show today. The show draws heavily from original material but also makes reference to and incorporates old-time Appalachian dance music. These days the Chris Culgin Band tours as a trio featuring Matt Greco on drums, Derek Bell on bass and Chris Culgin on electric guitar. They have had the opportunity to grace the stage of the Works and Design Festival, the Peterborough Folk Festival, the Summer Solstice Festival D'ete, Sweet Water 905 to name a few.

August 25th, 2018. Marc Serre.

Marc is a local singer songwriter with an international reputation.
In his own words. I've had the pleasure to sing and play guitar for so many people in the last 25 years. Thank you to everybody that has taken a listen from basements, garages, sitting across the kitchen table, hosted me at a campfire, hired me to sing at your wedding, or your bar or festival or event and taken in a gig or a hundred. I love you all. This Sunday, Mr. Kevin Russell and the Northern Ontario Country Music Association have chosen to recognize me as the newest inductee to this fine Association. I am flattered and a little bashful...
August 30th, 2018. Sue Foley Band. Tickets $20. in advance $30 at the door.

Sue Foley is a multi-award-winning musician and one of the finest blues and roots artists working today. She's a triple-threat as a lead guitarist, songwriter and vocalist. Foley has a long history of defying convention, and being a positive role model for aspiring, young female musicians.
She began her recording career in Austin, TX with Antone's, the esteemed blues label and historic nightclub that helped launch the career of Stevie Ray Vaughan and many others. In 2001, she won the prestigious Juno Award (Canadian equivalent of the Grammy) and also holds the record for the most Maple Blues Awards in Canada and has earned three Trophees de Blues de France. She has also garnered several nominations at the Blues Music Awards from The Blues Foundation.
The Ice Queen (Mar 2 2018) was recorded in San Marcos, Texas. The album represents Foley's full circle journey – her return to the roots of her career in Austin and her reconnection with many old friends. Joining Sue Foley as special guests is a trio of legendary Texas guitarslingers – Jimmie Vaughan, Z.Z.Top's Billy F Gibbons and Charlie Sexton - as well as a host of other Lone Star State all-stars.
August 31st & Sept 1st, 2018. Bill Durst Trio.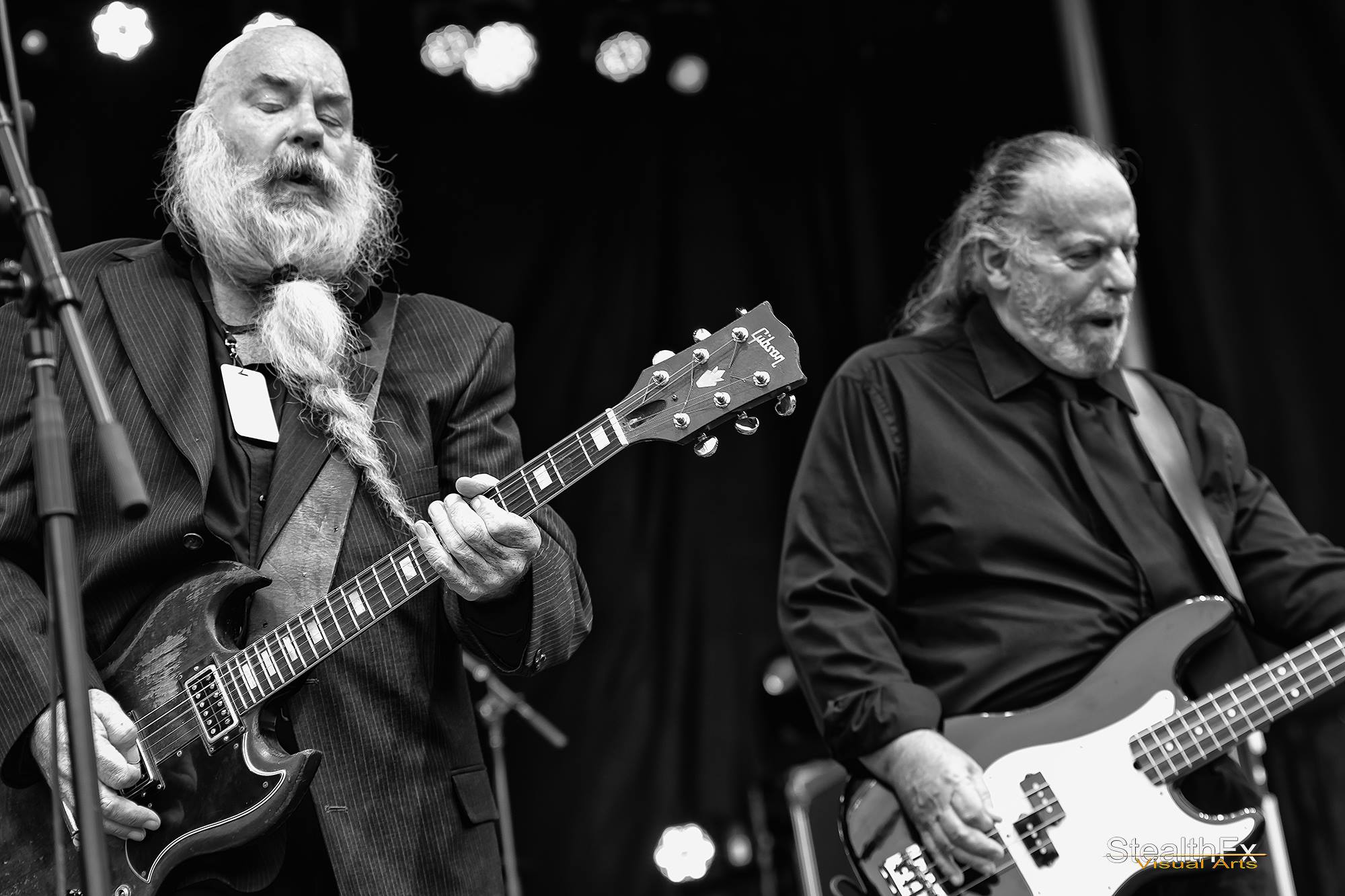 Bill Durst, always an audience favourite, is a Canadian Blues- Rock- Roots guitarist, singer, songwriter, entertainer who has written and recorded over 125 songs on 12 albums with 7 national radio chart hits. Bill has opened for or shared the stage with Rush, Areosmith, BTO, Yardbirds, John Mayall, Savoy Brown, Bobby Rush, Little Feat, George Thorogood, Bad Company, Loverboy, Edgar Winter Group, Jeff Healey, Burton Cummings, Johnny Winter, Rick Derringer, Jack de Keyser, April Wine, L.A. Guns, David Wilcox, Bob Seger, Sly And The Family Stone and more. Mr. Durst has toured across North America and in Europe and tours extensively in Canada.
As a kid growing up in Wingham and then London, Ontario (which is halfway between Toronto and Detroit), Bill was heavily influenced by Motown, R&B, Toronto Psychedelic Soul music as well as the British Blues Invasion and Jimi Hendrix.
Bill's entrance on the national/international stage was with his classic rock band Thundermug formed from London R&B groups in 1969. By the summer of 1972 the band had a number one hit and a fan following in Eastern Canada. The band went on to record a total of 5 albums, (3 albums in the early/mid 1970s and two CDs in the mid 1990s) releasing records in the US and Europe. Bill put out his first two solo releases in the mid eighties but it wasn't until the early 2000s that Durst got some real career momentum. In 2004 he proclaimed his intention to start up a "little, fuzzy, psychedelic blues band" and since then Bill and his co-writer Joe DeAngelis have produced 5 full length CDs: The Wharncliffe Sessions ('05), The Great Willy Mammoth ('09), Bill Durst Live ('12) and Hard And Heavy ('13) Good Good Lovin ('15).